Citizen Science in Guatemalan ornithology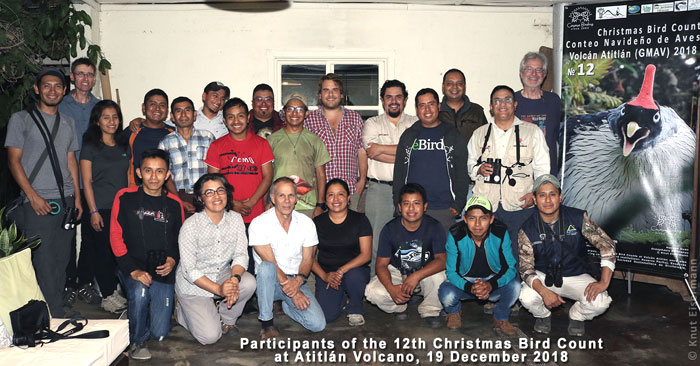 We have reanimated Christmas Bird Counts in Guatemala. We have founded Christmas Bird Counts in Tikal, Antigua Guatemala, and on Atitlán volcano. The CBC in Tikal in 2006 was the first in Guatemala after a hiatus of more than 30 years. Christmas Bird Counts are conducted on a calender day in the period from December 14th to January 5th. Currently we are organizing and compiling the Christmas Bird Count at Atitlán Volcano.

See illustrated articles:

Eisermann, K. (2011) Citizen science in the ornithology of a developing country: Christmas Bird Counts in Guatemala. Birding 43: 38-47. PDF

Eisermann, K. (2010) Citizen Science: Bestandserfassungen in Guatemala. Falke 57: 202-207. PDF

See online reports with species lists of all Christmas Bird Counts

Knut Eisermann served as data reviewer for eBird Guatemala from 2008 to 2015, an online data storage for birders developed by Cornell Lab of Ornithology and National Audubon Society.